Posted by KaceyM in : General , add a comment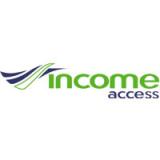 In a recent press release, Income Access–so far a strictly iGaming business–announces its first partnership with a land-based casino. Las Vegas' own Stratosphere Casino, Hotel & Tower is the inaugural partner.
Technically, Income Access is still dealing with only online partners, as its relationship with the Stratosphere Casino is strictly through its iGaming arm, ACEP Interactive LLC. Still, this marks the first time in the company's history where Income Access creates a "progressive, integrated marketing framework for (a) casin's web-and land-based gaming properities" as the press release describes.
Says Nickey Senyard, Income Access CEO: ""We are now well positioned to tackle the emerging US online gaming market, which we see as a very big opportunity. ACEP is also approaching this in an incredibly strategic manner, so we're very pleased to be working with them."
Income Access isn't the only one benefiting  nicely from this arrangement as ACEP will gain the innovative and analytical reputation of Income Access' renowned tracking and reporting technology.
Income Access, a subsidiary of Ecom Access, offers affiliate program management software for affiliates and operators. Not only does Income Access provide iGaming affiliate marketing software, it also serves as a paid search agency and provides solutions to help affiliates and operators make money online.
Posted by KaceyM in : General , add a comment
Today bet365 Group Ltd, one of the largest gambling conglomerates in the world, identified eCOGRA to provide regulation testing and certification services to bet365's gambling network.
Steven Degg, Regulatory Compliance and Information Officer for bet365 stated, "bet365 selected eCOGRA based on the depth of skills, experience of its resources and a successful track record in providing compliance services to other leading operators and software suppliers." Since Bet365 had secured Spanish and Danish certifications with the assistance of eCOGRA, it intends to widen its global player net with the help of the gaming auditor.
"eCOGRA looks forward to assisting bet365 with future certification endeavours while ensuring the group remains compliant in the markets in which it currently operates," said Andrew Beveridge, eCOGRA CEO.
According to Wikipedia, eCOGRA has placed its "Safe and Fair" seal on over 171 sites that use over 25 different casino software platforms, including Microgaming, NetEntertainment, Boss Media, and 888. In operation since 2003, eCOGRA provides compliance, advisory, and technical services in the field of online gambline regulations.
As more and more countries seek to legalize and therefore regulate internet gambling, the role of companies like eCOGRA becomes more and more important. And, as it happens, more and more in demand. Staffed by professional auditors with Big Four (PriceWaterCooper, Deloitte, Ernst & Young, KPMG) experience, there aren't many companies with the level and breadth of experience, expertise, and resources that eCOGRA is able to provide its commercial partners.
Now the eCOGRA has been awarded the United Kingdom Accreditation Service (UKAS) ISO approval ISO/IEC 17025:2005, it certifies as an accredited testing agency with Spain, Italy, Malta, Kahnawake, Gibraltar, and many more.
Posted by KaceyM in : General , add a comment
A Casino Affiliate Programs (CAP) article "Is Facebook Extorting Gambling Companies?" hit the internet waves a few days ago, and we're still feeling the repercussions. In the article, Mike Litson tells the story of an iGaming affiliate  who goes through the ringer with Facebook as he tries to figure out why his fanpage is no longer available on the Facebook site. Several emails later, this affiliate learns that not only has his fan page been removed, but he will need to shell out 10,000 British Pounds a month to bring it back and keep it up. The same thing goes with the ads he was creating, only those bring a price tag of 30,000 British Pounds. A month.
What may feel like extortion on one side may also be Facebook's attempt to squeeze out online gambling affiliates all together. A year ago Facebook took a slightly different approach to gambling and lotteries and their respective pages and ads on its social media platform; at that time they were allowed under strict guidelines. Now it appears the only way you can get your ads and pages back is with prior approval from Facebook. And that prior approval is going to cost you.
Facebook's policy on Gambling and Lotteries states that "Ads, Pages, and Sponsored Stories may not promote online gambling, games of skill or lotteries without prior authorization from Facebook." It does not state what "prior authorization" entails or how to get go about gaining it.
According to InsideFacebook.com, Facebook more specifically detailed its gambling ad policy when it changed its ad guidelines in August 2011. At that time it had announced a change in its policy regarding gambling ads, and stated so on directly on its policy page:
"Ads that promote or facilitate online gambling, games of skill or lotteries, including online casino, sports books, bingo, or poker, are only allowed in specific countries with prior authorization from Facebook.
Lottery commissions licensed or sponsored by government entities may advertise on Facebook; provided that ads must be targeted in accordance with applicable law in the jurisdiction in which the ads will be served and may only target users in the jurisdiction in which the lottery is available.
Ads that promote offline gambling establishments, such as offline casinos, in accordance with applicable laws and regulations, are generally permitted, provided that ads must be appropriately targeted."
According to the same InsideFacebook.com article (written a year ago), as long as online gambling sites complied with local laws and Facebook's targeting requirements (age gated, appropriately worded, targeted outside the US), they could advertise without explicit consent from Facebook. It's worth mentioning that the meat of the ad guidelines is mostly same (promoting responsible targeting, promoting responsible gambling, target legal jurisdictions, etc); according to the article even the $30,000 monthly price tag for Facebook gambling ads isn't something new. What seems to be new is how Facebook is defining the online gambling sites, affiliates and companies that must now be pre-approved. And must now pay to be visible.
Judging from the CAP article's reaction, the author isn't the first to be handed a hefty bill and brief explanation, and he won't be the last. The question then becomes whether or not Facebook is the best medium to reach potential clients. And if not Facebook, then what? Any external site with a social reach is still an external site, separate from your business and independently able to push its own agenda. And will it all be worth it?
Posted by KaceyM in : General , add a comment
When Google Panda hit the scene in 2011, the algorithm update was anything but soft and squeezable; it was the first time Google launched an obvious initiative that promoted sites with quality onsite content and a solid user experience and demoted the lower-quality sites that primarily existed on a diet of low-level links and low-quality writing.
While the Penguin updates loom on the horizon, many affiliates and web masters may be biting their nails as to the effect it will have on their domains. Forums and blogs are a-flutter with speculation, with most agreeing that, like the trend in so many other walks of life, "going organic" seems to be the way to go.
Organic link-building
A "natural" strategy for link-building efforts, then, would be to promote your content and your brand across several boards, blogs, and forums, forming the "web" that supports and partners with other, similar websites and audiences. Don't disregard back links and the natural traffic that occurs from them, as they may be the easiest want to pull an audience in.
If you're looking for how to recover from Penguin, Danny Goodwin from SearchEngineWatch.com, listed 5 Types of Link Issues that he synched with the initial Penguin launch. Google's Webmaster Central Blog isn't listing specifics, mind you, but that doesn't mean we can't try.
Organic content
First and foremost, write strong and original content. Says Ben Wood, of the Huffington Post, "The ideal way of obtaining natural links is by creating content that is so useful/informative/entertaining that it begs to be shared, retweeted, '+1'd, and embedded on blogs that attract the same demographic of users that visit your site."
There's no question about what "unique" means when it comes to content, but how will Google define "high quality" writing? All a part of that vaulted algorithm, we can only speculate that the more a piece of content gets credited, talked about, voted on, linked to, "liked" and "plussed", the higher quality it becomes. It's the "natural selection" of web content; the better its written and marketed, the better chance of its viewership and survival.
Of course, just like anything organic, it's going to cost more, take more time to grow, and require the efforts of people and not machines. But there's a strong chance it's going to taste better, feel better, and rank better in the long run. Then again, this is all just speculation–unique, natural, unfettered as it may be.
What is your take on Google Penguin? Are you ready to take the plunge or will you be left out in the cold?
Posted by KaceyM in : General , add a comment
If you are thinking about creating a Facebook ad presence, you may want to think again.
At least, that's what it would seem from one company's experience. Limited Run, an internet services company which helps musically gifted folk (and other artists, labels) create their own online stores for selling products and digital downloads. Upon launching their first Facebook ad campaign, they realized that they could verify less than 25% of all ad clicks. The rest of the clicks, LR claimed, came from users with disabled JavaScript–something that makes tracking the source of the clicks decidedly more difficult, and something that is usually employed by bots and not actual humans.
(Learn something new every day: What is a bot?)
It's a fairly bold statement, and not one that Facebook had an immediate answer to. In a press release, Limited Run had the following to say:
" That's correct. Bots were loading pages and driving up our advertising costs. So we tried contacting Facebook about this. Unfortunately, they wouldn't reply. Do we know who the bots belong too? No. Are we accusing Facebook of using bots to drive up advertising revenue. No. Is it strange? Yes. But let's move on, because who the bots belong to isn't provable. "
Whether or not Facebook is looking to remedy the situation is a moot point. According to the full CNET article, the eCommerce-based service company gave up its Facebook page due to questionable ad-click activity. A Facebook rep stated that an investigation was ongoing.